Today I would like to present a material that will allow your students to practice creating holiday stories in the past tense. Each of the people depicted spent theirs in a different place experiencing different problems and meteorological phenomena. Each picture should be used, although the order in which they are used is arbitrary.
I wish you creative stories!
https://linguarnia.com/horridays/
Write comment (1 Comment)
Today I want to present one of my favourite speaking activities. I have used many similar materials to practice different grammatical structures and vocabulary, but I still can't get enough of this type of task. The principle is simple. We tell about each person and their plans for this year using different grammatical structures, e.g. He wants to, He would like to, He is planning to.
https://linguarnia.com/predictit/
Have fun!!
Disfrutad!
Write comment (1 Comment)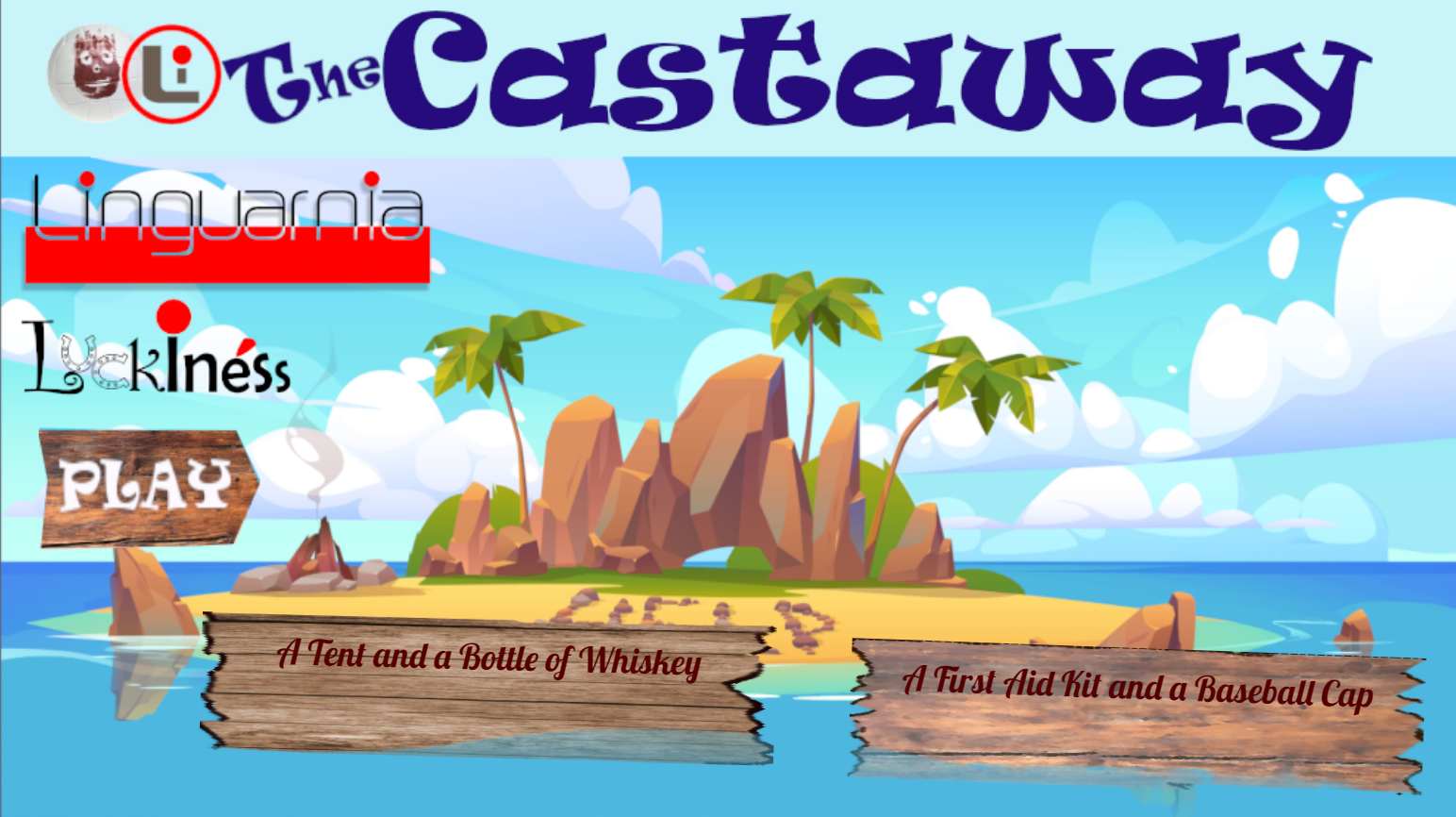 I would like to introduce the latest talking game. It's not only about speaking, but also about developing creativity and logical thinking. These are the activities I like best. Pupils have to choose a set that they think would work best on a desert island. The more arguments the better, and the use of modal verbs can be a bonus.
https://linguarnia.com/castaway/
Write comment (0 Comments)
At the end of the year I always need an activity where I can talk about plans for next year. If you can use different structures to express preferences, it makes an interesting conversation piece. In the latest game we have combined these two aspects. You draw an expression and an area for your New Year's resolution. You can, of course, ask additional questions and develop the topic according to the student's skills.
Happy New Year!
Write comment (0 Comments)
I would like to inaugurate the new school year with our new game in which we practise two forms of verbs. I have noticed that a lot of my students have problems with this. They need a task that will enable them to practise the two forms of the verb - the infinitive or the form with ing, the so-called gerund. The exercise consists in choosing the correct form of the verb that follows a given verb or expression. If the answer is correct the learner gets points, if wrong they get points deducted. You can organise a competition between the pupils at a certain time and additionally ask them to make up sentences with the created examples.
Enjoy the game!
https://www.linguarnia.com/geruntive/
Write comment (0 Comments)